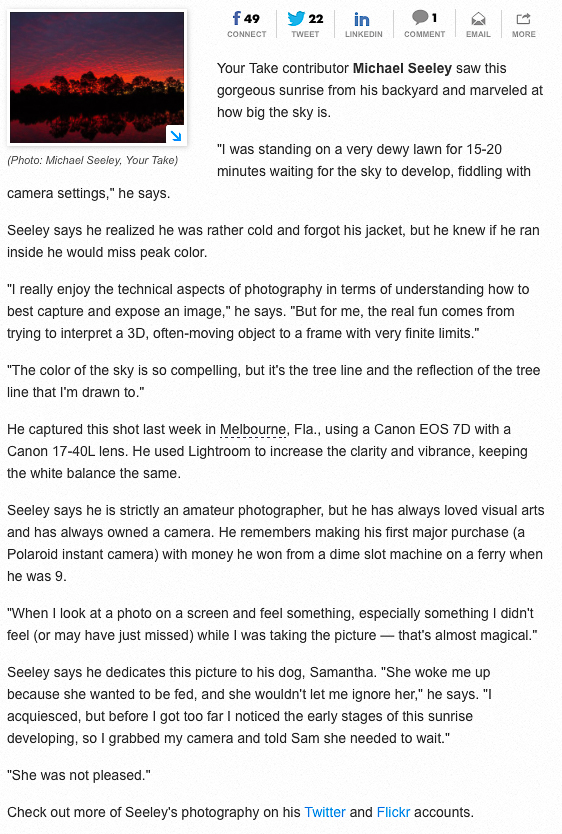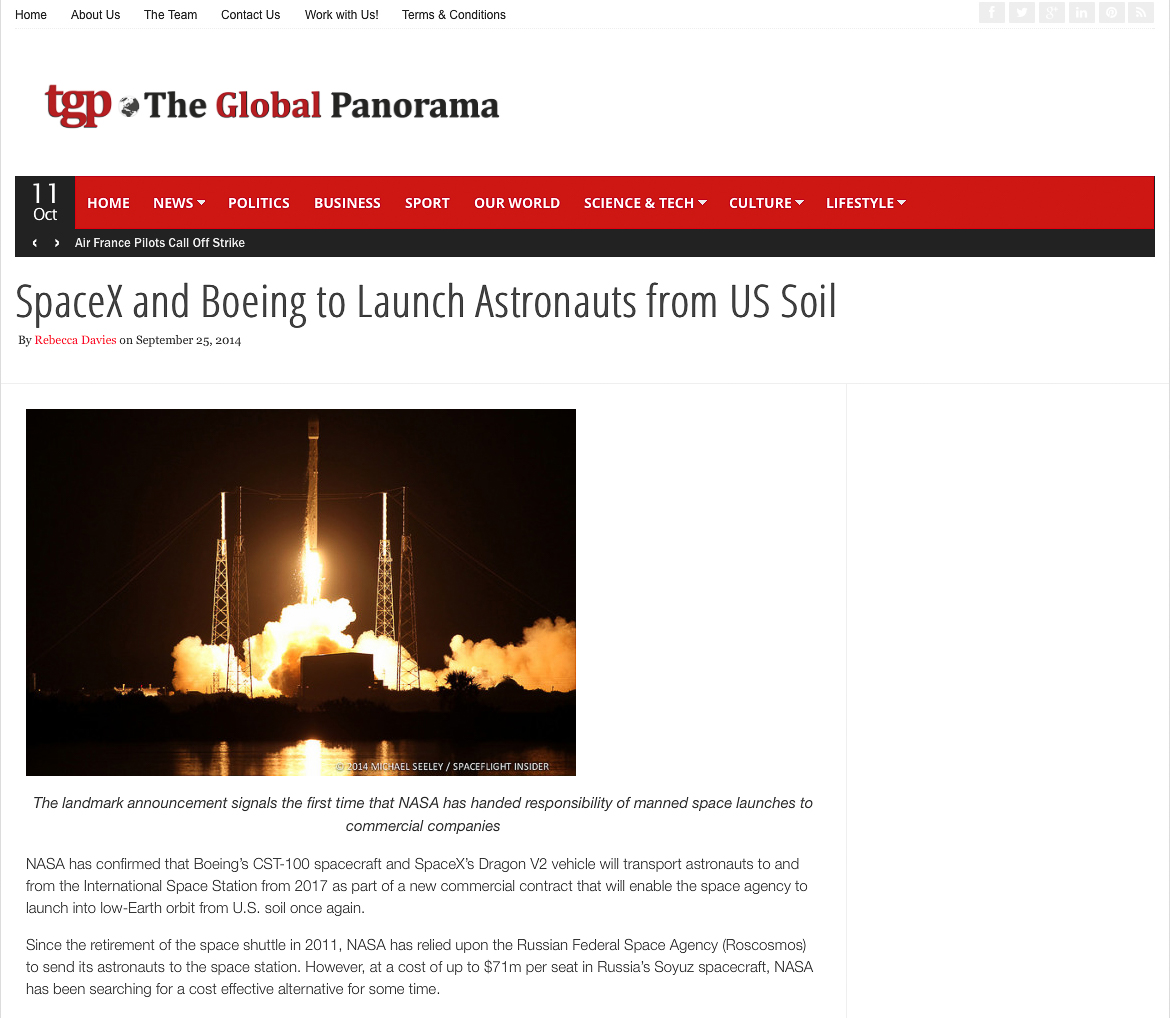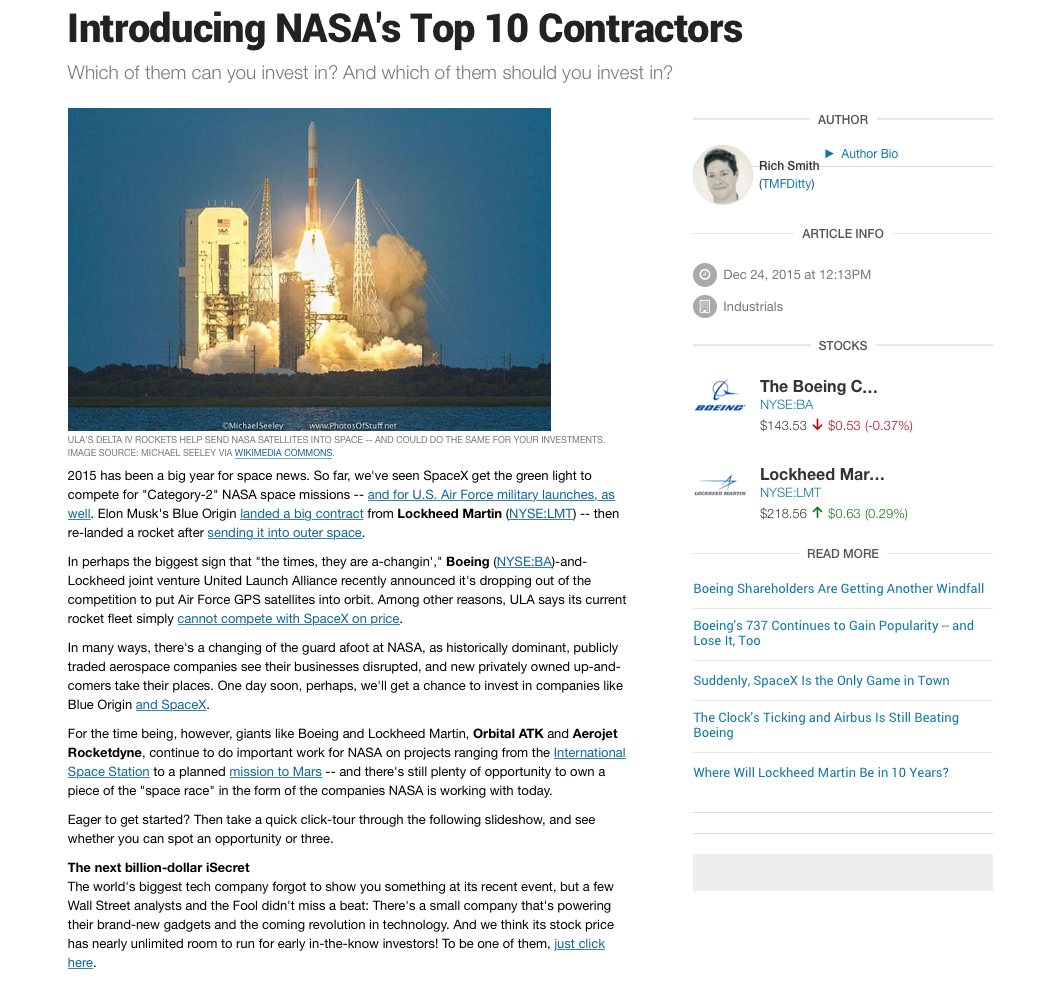 National Geographic Magazine (November 2016)
The middle photo is my capture of the SpaceX CRS9 rocket launch and landing (!!), published in the November 2016 print and on-line editions of National Geographic Magazine.
USA Today's Your Take
I'm a big fan of USA Today's Your Take and their editors have been very good to me. This is one of my many images they've featured on their Facebook page.
USA Today's Your Take
This is another feature of my work by USA Today's Your Take. It was their "Negative Space Challenge", to which I submitted 10 of my favorite images that utilized negative space.
The gallery can be found here: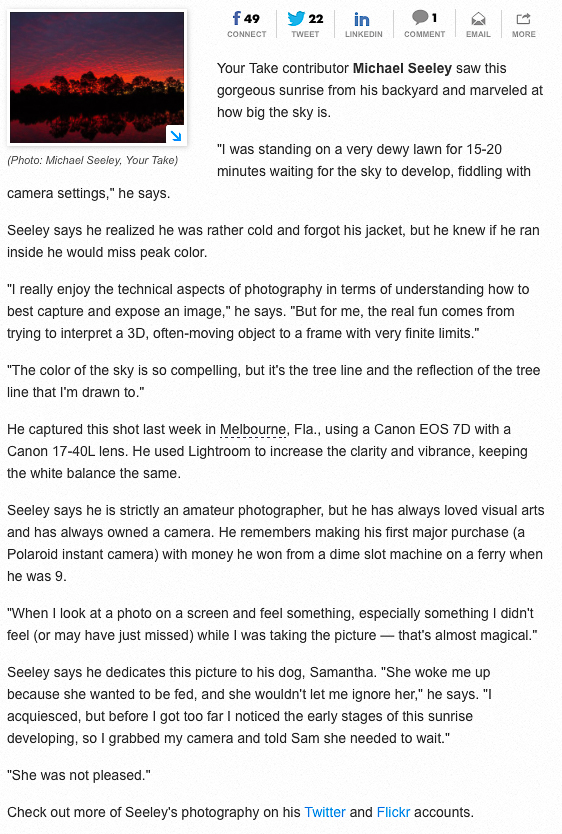 USA Today's Your Take
This is the image that started it all with USA Today's Your Take.
I had I had tweeted one of my favorite sunrise pictures, this very bright red sky, reflected in the lake behind my house. A local reporter for Florida Today tweeted back and suggested that I submit the photo you Your Take, and I did. I was contacted by a Your Take Community Manager named Melissa Gotlieb who was just great. A few days later this image was featured online.
I'm really flattered to be featured by Your Take - some of the images people send them are really just amazing. But anyone can submit images, and between the various social networks, the Your Take community managers are quite able to get images some attention. So if you've got a good shot, definitely consider sending it to Your Take (link is above) and you might be featured.
Melbourne International Airport
Lensculture - Featured Entry, Exposure Awards 2014